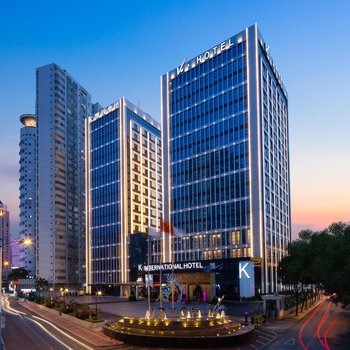 The K International Hotel is one of the newest hotels in Nanning, having opened in 2021.
With Nanning East Railway Station just 6km away and Wuxu International Airport only 38km away, transportation is very convenient. Just a short walk from Jinhu Square Metro Station, traveling to most city destinations is a breeze. With Laonianren Huodong Center, Genting Sightseeing and Lefantian Theater all within a short distance, there is no shortage of things to do in the area.
When guests have some time on their hands they can make use of the onsite facilities. For guests' convenience, airport pickup can be arranged. This Nanning hotel offers parking on site.
If cleanliness is important to you, this hotel makes an excellent choice, as our guests consider this to be one of the cleanest hotels in the city. This hotel is particularly popular with those traveling on business.